Submitted by

adminlookout

on Tue, 11/14/2017 - 13:32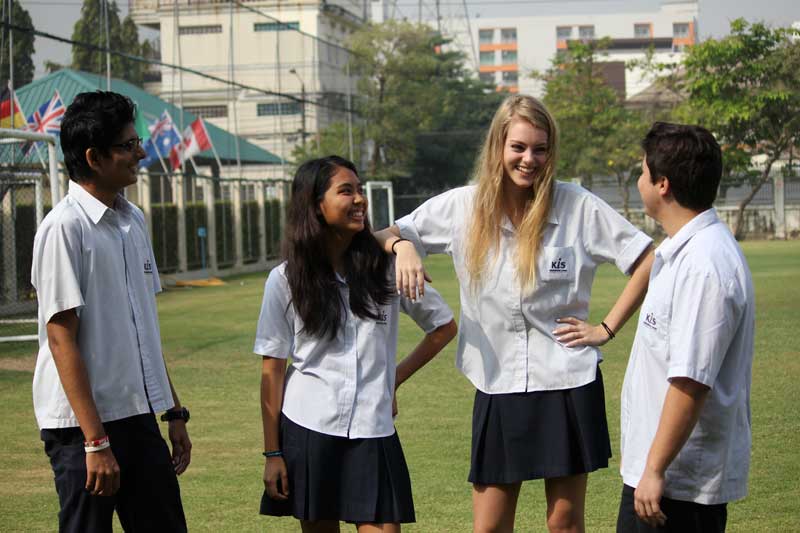 Choosing a school can be a daunting task for any parent; when you add to that being in a foreign land it becomes even harder. There are many options when it comes to international schools in Bangkok.
When choosing an international school in Bangkok you can select American, French, Australian, German, Swiss, British as well as Christian and Montessori schools. You will have the option of selecting a bilingual school, a boarding school and special needs schools in Bangkok too.
After deciding which type of the above schools are right for you, one must take into consideration proximity to home, pricing, and curriculum.
Proximity
Bangkok is one of the busiest cities in the world where the high traffic makes for an extremely long commute. Wasted time in traffic is a major concern for those working and living in Thailand, especially expats. So choosing an international school with a comfortable proximity to your living quarters is very important in Bangkok.
Pricing
Tuition fees can range anywhere from 60,000 to over 800,000 Thai Baht per year. That adds up to about just under 2,000 USD to about 24,000 USD and about 1,500 to 21,000 Euros for the year. If you do your due diligence you may be able to find discounts or scholarships so to speak depending on the school and your situation. Every school has a different policy so it's best to inquire directly with each international school in Bangkok you express an interest in.
The curriculum is an important component for a student's future as well as their happiness while moving towards graduation. When choosing a school's curriculum it is important to know what you are hoping to achieve. Do you want a more artistic based training platform? A standard and or more stringent program? What country's style is more suited for you? These are decisions in which you should take your time and understand what the advantages and disadvantages are with any curriculum you may choose. Below are the four main curriculum's offered at Bangkok international schools.
American curriculum
British curriculum
International Baccalaureate curriculum
Other national curriculums (Australian, Canadian, French, German, Japanese, Indian, Singaporean and others.
Choose wisely and best of luck to your future.