Submitted by

adminlookout

on Wed, 04/11/2018 - 15:55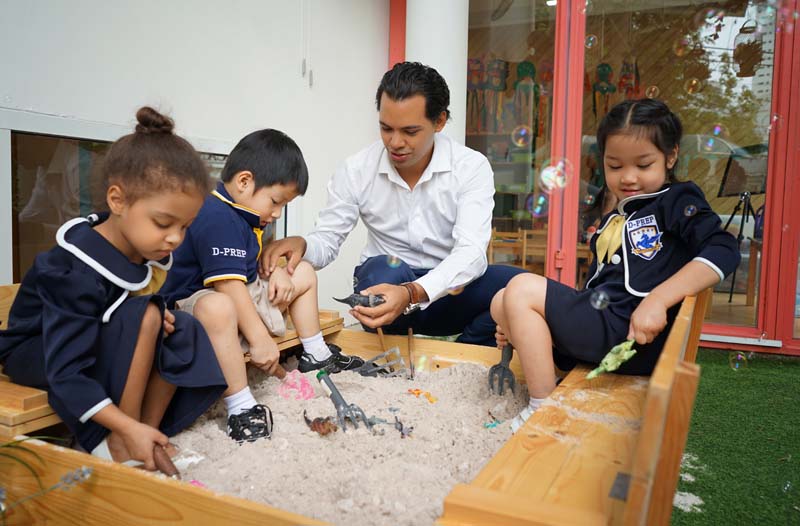 Watching children grow is a beautiful experience. It is even more delightful to watch them grow intellectually and mentally. This growth can only be achieved by enrolling these kids in the right school where they mingle with like minds.
Over the years, kindergarten education has become more important and more emphasis is being placed on it. This is because the characters and right values are molded in this early period. Kids are pure in heart and innocent. Therefore, it is much easier to teach them now because when they pass their formative years, they become difficult to teach and train.
Didyasarin International Preparatory School, Bangkok is one of the best centers for kindergarten education in Thailand and Asia at large. D-Prep International Kindergarten Bangkok adopts an American-Canadian curriculum and methods. Also, the modes of teaching are based on international standard.
The school leadership is made up of an executive board and a board of directors. This school has strong affiliations to the American school of Bangkok
Why you should consider DPREP
Apart from having a great history, DPREP also has good staff strength and impressive facilities. The school environment is conducive for learning and this explains why parents bring their wards from far and wide to be trained in DPREP.
Also, teachers in the school have a proper grasp of what kindergarten education is all about. Hence, they are patient, diligent, and tolerant. These highly qualified teachers are also trained and retrained on student helpfulness and how to use teaching aids.
Some of the facilities in this school include a standard library equipped with quality books, a standard size basketball court, a football field, a drama and dance lab, and a computer lab.

Enrolment into D-Prep International Kindergarten Bangkok
Admission into DPREP is usually processed by the school's admissions department. Students are given admission after they must have passed the basic requirements. Admission is processed at the close of every term or shortly after the midterm break.